PETERBOROUGH CAR & VAN HIRE - SELF DRIVE From £35
We here at 3 Ways pride ourselves on offering some of the best vans available at prices which cannot be beaten. We offer self drive for 8 hours same day return from just £40 up to a 28 day hire! We offer customers the chance to hire our Luton Box Van with tail lift. With our self-drive vehicle rental service, you can carry out tasks and chores with one of our many vans. Check out what we have and get in touch with us today to enquire, we now offer a range of cars to hire too! We understand that when moving your personal belongings, you want to have peace of mind that they are safe, secure and get to their destination in perfect condition. That's why with our self-drive package; you can transport your possessions yourself – ensuring a smooth and safe transportation process. Are you wanting to take our vehicle abroad then all we do is add an additional fee of £100 to the total hire. We can offer European Breakdown at cost or you can find this yourself depending on your requirements. Speak to us instore, fill in the form or call us on 01733 367270
Luton Van with Tail Lift Hire
Mercedes Sprinter or Similar
4.1 meters Loading Space
Extra Large Panel Van Hire
Mercedes LWB Sprinter or Similar
4.1 meters Loading Space
ONLY
£100
DEPOSIT*
*£200 for
23-24 yr olds
Contact Details & Address
01733 367270
Unit 3, Brookfield Trade Park, Lincoln Rd,
Peterborough. PE4 6LG
Large Panel Van Hire
Mercedes MWB Sprinter or Similar
3.2 meters Loading Space
Medium Panel Van Hire
Mercedes Vito or Similar
2.2 meters Loading Space
Small Panel Van Hire
Mercedes Citan or Similar
1.5 meters Loading Space
Vauxhall Corsa Hire
AUTOMATIC
Accessories with Self Hire
Low Loader Van Hire
Peugeot Boxer Maxi Mover
5.6 meters Loading Space
DAMAGE WAIVERS NOW AVAILABLE INSTORE ONLY £10 FOR UPTO 7 DAYS HIRE
​THIS FORM IS ONLY FOR CUSTOMERS TO FILL IN ONCE PAID & BOOKED
Min 25 Yrs Old & 5 yrs Driving Experience
Short Panel Van Hire
Mercedes SWB Sprinter or Similar
2.5 meters Loading Space
6 Seater Double Cab
/CREW Van
Vauxhall Vivaro or Similar
6 Seater
6 Seater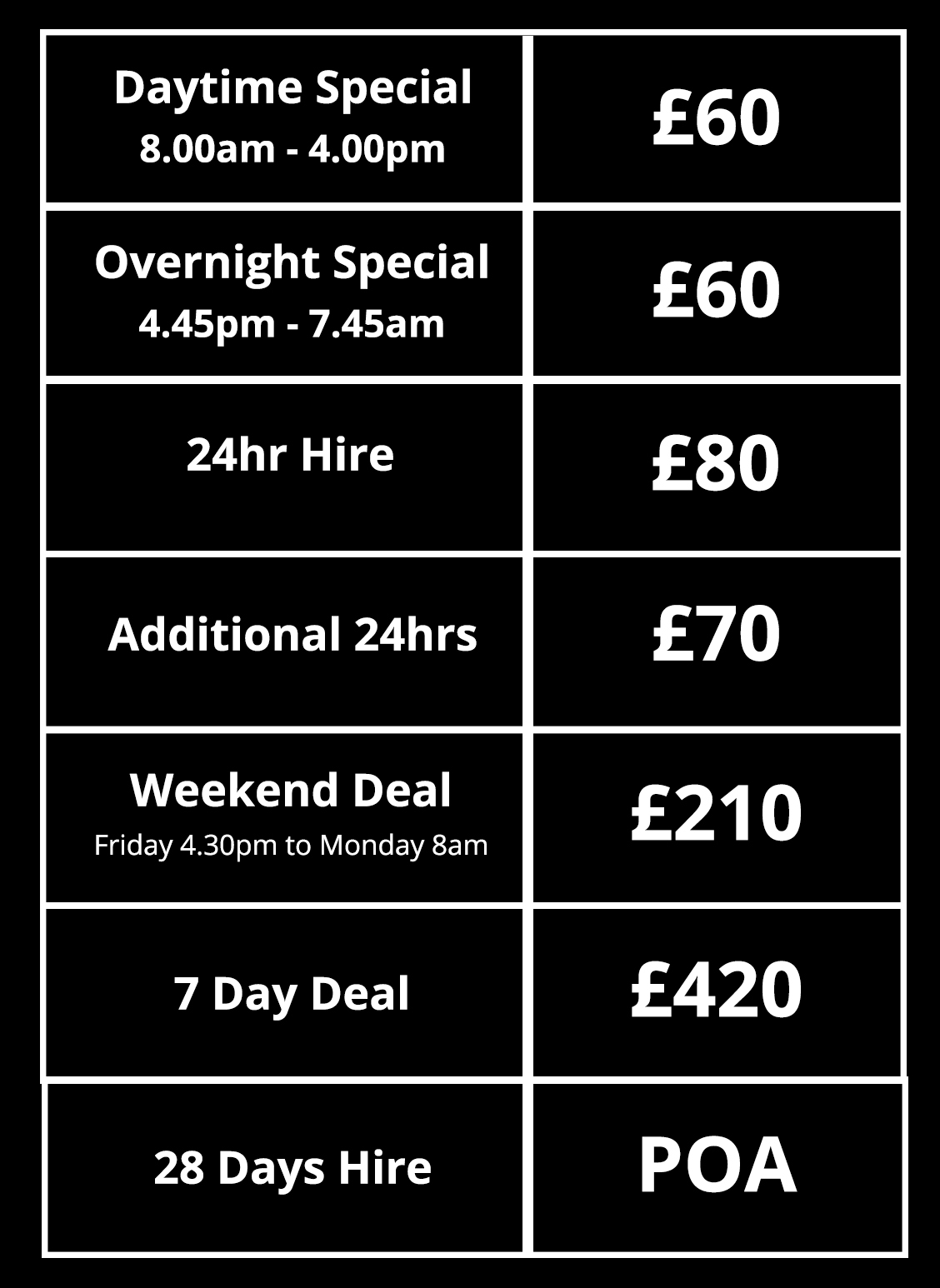 **Prices above are for 7 day periods**
**3ways Self drive will not be held responsible for any damages caused by malfunction of use or breakage, It is at the hirers risk**
Make sure you give us a call on our phone line which is operational during our opening hours only. Therefore if you are in sudden need of van hire, our self-drive rental is the perfect solution. Our Luton Box Van with tail lift is ideal for those who are moving house. The self-drive van will carry the contents of a small house or flat in one run, but for larger homes, this will most likely be done in 2-3 trips.
With a small deposit, get in touch with the 3 Ways Transport team today, our self-drive vehicle rental service is perfect if you are moving house. Save yourself time and money and transport your belongings at your own pace.
Here at 3 ways we also hire you all the various accessories you may need for that self hire move or activities to keep your items safe and secure and also help with all the moving you may need to do during your hire time with us. Dont risk moving without he correct equipment. Hire or Buy Transit Blankets to protect your fragile items. Are you moving heavy appliances use out Sack barrow to move items with ease and secure using the straps. All available to hire from our store or buy at:
Unladen 630kgs Payload 1970​kgs
Unit 3, Brookfield Trade Park, Lincoln Road, Peterborough. PE4 6LG